PIB Smart Waste management in KSA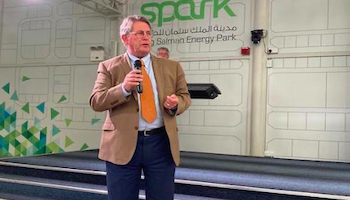 ALLOPTIMAL MEMBER OF PIB SMART WASTE MANAGEMENT IN SAUDI ARABIA
Last week the NL-Smart-Waste-Solution mission to Saudi Arabia visited the cities of Jeddah, Dammam and Riyadh. The 8 Dutch companies in our consortium were unanimous in their appreciation of the country, the business atmosphere and the quality of their contacts and leads. "A resounding success", it was called.
In only 5 days we were able to connect to 255 professionals in the field of waste management. The Saudi Chambers of Commerce hosted three matchmaking events for our delegates and we had additional focus meetings with authorities, projects and businesses. A striking fact: 50% of the Saudi businesses in our dedicated meetings were lead by women! An example for us.
We thank the Dutch Embassy and the Dutch consulates in the Kingdom, for their outstanding work in organising the mission. The consortium will work on deepening the relations and will revisit Saudi Arabia later this year or in the beginning of next year.